TSE TESTIMONY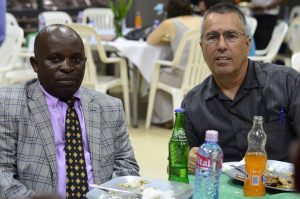 Mr. Sakala is 54 years old. He stopped by the campus yesterday to enquire about enrolling for further studies. For the past 13 years, he served hard-time in the State Penitentiary at Kamfinsa. Mr. Sakala came to saving faith in Jesus Christ, and his life and activities in prison bore testimony to a transformed life. In 2019 CABU offered Theological Studies by Extension (TSE) at the Kamfinsa State Prison, and Mr. Sakala was one who completed the program. In February this year, he was among the prisoners allowed to attend the graduation ceremony on our Kitwe campus. A couple of weeks ago, Mr. Sakala received a pardon from the President of Zambia and unconditionally released. This brother wants to continue his theological training and redeem the time God has given back to him to serve Christ. Thank you for your investment in training the next generation of servant-leaders in Africa for Great Commission Living. We could not train men and women without you.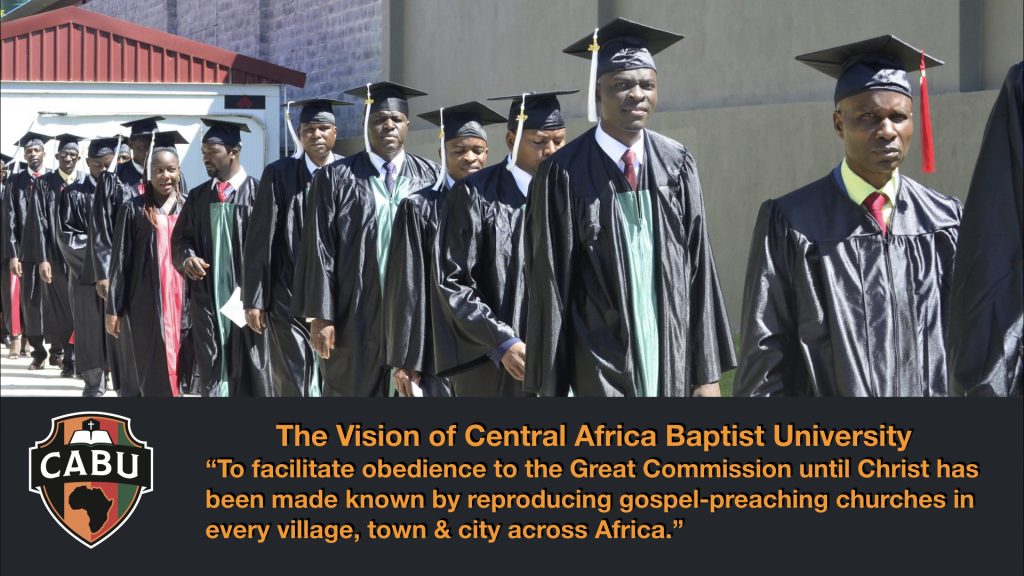 ALUMNI CORNER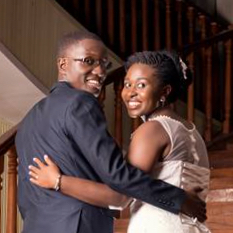 Caleb Nakina was born and raised between Kenya and Uganda. In 2010, Caleb enrolled at Central Africa Baptist University. He graduated in 2013 with a Degree in Bible with an emphasis on expository preaching. He has also benefited from other shorter training opportunities with EABST in Nairobi, 9 Marks in Washington, DC, and St. Helen's in London.
Caleb is now part of a church planting team launching a new church plant, Cross Fellowship Church in Kampala, Uganda. Caleb is married to Eve, and she is happily committed to this ministry. Please remember Caleb & Eve in prayer, that God will protect them, provide for them, and use them for His glory! If you would like to get more information or get on their monthly email ministry updates, email Caleb You can contact Caleb by email [email protected].
BLOGGERS WANTED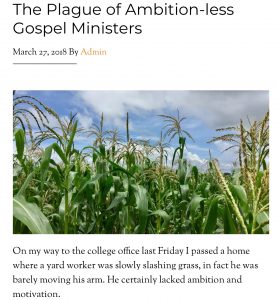 Central Africa Baptist University has engaged a Blog Manager, Mr. Emmanuel Njoroge. This week, we will begin to release blog articles that will instruct, encourage, and edify church leaders and members alike. Please check them out on our blog beginning this Thursday.
You are invited to submit blog articles by email to the Blog Manager for consideration. A blog post should be approximately 300 words. If your submission is selected for the Blog, we will pay you k250 for the article. Please submit as many items as you would like for consideration, even if you have posted them on your blog. CABU friends, partners, students, and alumni – get writing!
Email your submission with your contact details to [email protected].
JULY BLOCK CLASSES CANCELLED
Due to the government shutdown of Universities in Zambia due to the COVID-19 pandemic, Central Africa Baptist University will not hold the July Pastors Block Class or the Chaplains Block Class.
Our next block classes will be held during the Leadership Conference!
ZAMBIA LEADERSHIP CONFERENCE 2020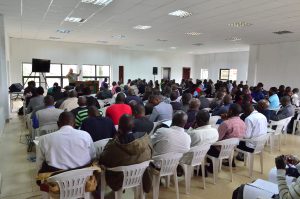 We are excited to host the 17th annual Zambia Leadership Conference as scheduled 30 November – 4 December 2020! THEME: Gospel Advance in Perilous Times
Once again, we have a tremendous line-up of speakers for this Conference! Keynote Speakers will be Dr. Sam Horn, Dr. Rick Holland, Dr. Conrad Mbewe, Pastor Chopo Mwanza, Gavin Peacock plus many more!
Pastor's Block Class: Dr. Sam Horn and Dr. Rick Holland will be taking the Pastors through a ministry study in the Book of Acts.
Chaplains Block Class: Principles of Biblical Leadership is the class scheduled for the Chaplains.
Please make plans to join us for this Conference!
CHECK OUT THESE HELPFUL LINKS
Tune into our weekly INSAKA program, where hosts Sandala Mwanje and Philip Hunt discuss current issues from a biblical perspective.
You Can Change The Face of Missions In Africa