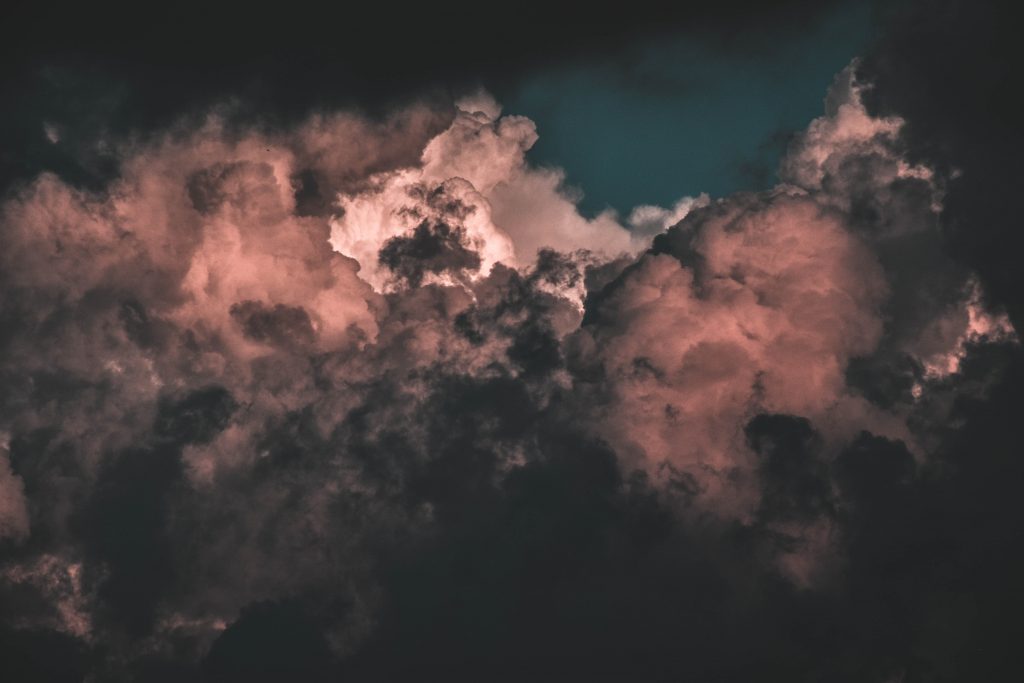 Article by Tracy Ndlovu
Imagine waking up one beautiful morning to some very wonderful news like" your test came out positive, you are pregnant" best news, right? Three or four months down that journey, it is no more. And that dark dark cloud comes in! You will most definitely have so many questions like" why would God give us this precious gift and then shocks us with loss? And for some, it may lead to depression or even suicidal thoughts. Mother's day can be tough for women who have just experienced a miscarriage or more. Maybe this day brings back memories of a precious life lost. Would you still believe God loves you? Well, he does, and no he has not abandoned you.
October 27, 2018, I woke up early to go and attend an Annual General Meeting as I was interning with Young Men Christian Association (YMCA) and was on duty that day. It was like a very normal day for us, everything was okay. Then "boom "my husband and I rushed to the hospital only to be told you just had a miscarriage, I remember my knees became weak after hearing that our 3 months pregnancy is gone. It was a bad experience but, it was like God was shaping, equipping and teaching us to trust him, and much more than that, that life can change in an instant. Long story short, we thank God that there was help and encouragement from older believers in our local church who obeyed the command the Apostle Paul gave to Titus (Titus 2:3-5). They have been through similar if not worst experiences than ours. Some couples are going through the same situation alone because they do not have anyone to give them comforting encouragement or just be there. Instead, they receive responses like" you will have another baby" which is sometimes hurtful.
Consider (Romans 8:28), God never says every situation is good, but he causes it to work together for good. He can use such situations all to His glory. It can be pain, death, or other afflictions to draw us closer to him. Hopefully from that, get healed and serve him faithfully. There may be a woman in your life affected by the death of their baby in the womb. As Christians, we must know how to bear that burden with them.
How?
Firstly, we can pray for the couple; some people might say 'that's cliché' but hey never underestimate the power of prayer, as we are reminded in (James 5:16)" the prayer of a righteous person is powerful and effective." We should let the couple know that we are lifting them up to the Lord in prayer. Our God is glorified and exalted as we have the opportunity to point those hurting to the healing hope of Jesus who is our hope.
Secondly, we can be present; it may be difficult to try and think of what to say to comfort the couple, but sometimes, the best thing would be to just show up and listen.
Lastly, we can point them to the good news of the gospel. Death and brokenness are not what God desires for us. He hated the impact death and sin would bring to his creation so much that he gave his only son, so that everyone who believes in him, death and brokenness will not be the final word, (John 3:16).
It is encouraging that the 'how's' listed above were all demonstrated to us during that period, especially the fact that some of our church elders went out of their way to help us by even coming to the clinic to pray with us. Our suffering can be a gift to others which may be an invitation for others to share their pain or simply stand with them, in their brokenness.
Furthermore, while some women go on and have healthy pregnancies, some have recurrent miscarriages or even infertility, or a mixture of the two. We can be of encouragement to them by praying with them, being there for them to listen and cry with, and constantly pointing them to the gospel. It is very easy to believe the lie that we are not good enough, our African context makes it harder with all the pressure from family and friends when we find ourselves in such situations, yet we should be reminded that God is sovereignly good and faithful and that he is working all things for our good –the barrenness, the miscarriage, the stillbirth, and even early death, he is working it all for our good and for his glory. We may not immediately see how, or know-how, but he is. And we need to trust in that because he has promised so. William Cowper's hymn, God Moves in a Mysterious way puts it best,
"Don't judge the Lord with feeble sense,

but trust him for his grace,

behind a frowning providence,

he hides a smiling face."
This is perhaps one of the reasons why we need a healthy community of believers who hold fast to the gospel. So that we can be reminded of our Savior Jesus Christ when circumstances burry us in the pain and misery of loss. Jesus entered our pain and he stepped in and took our burden upon himself, (1 peter2:24). He is our Savior and the great High Priest who sympathizes with us, even in our weakness and pain, for he went through it all, except for sin. We have a chance to follow in his footsteps.