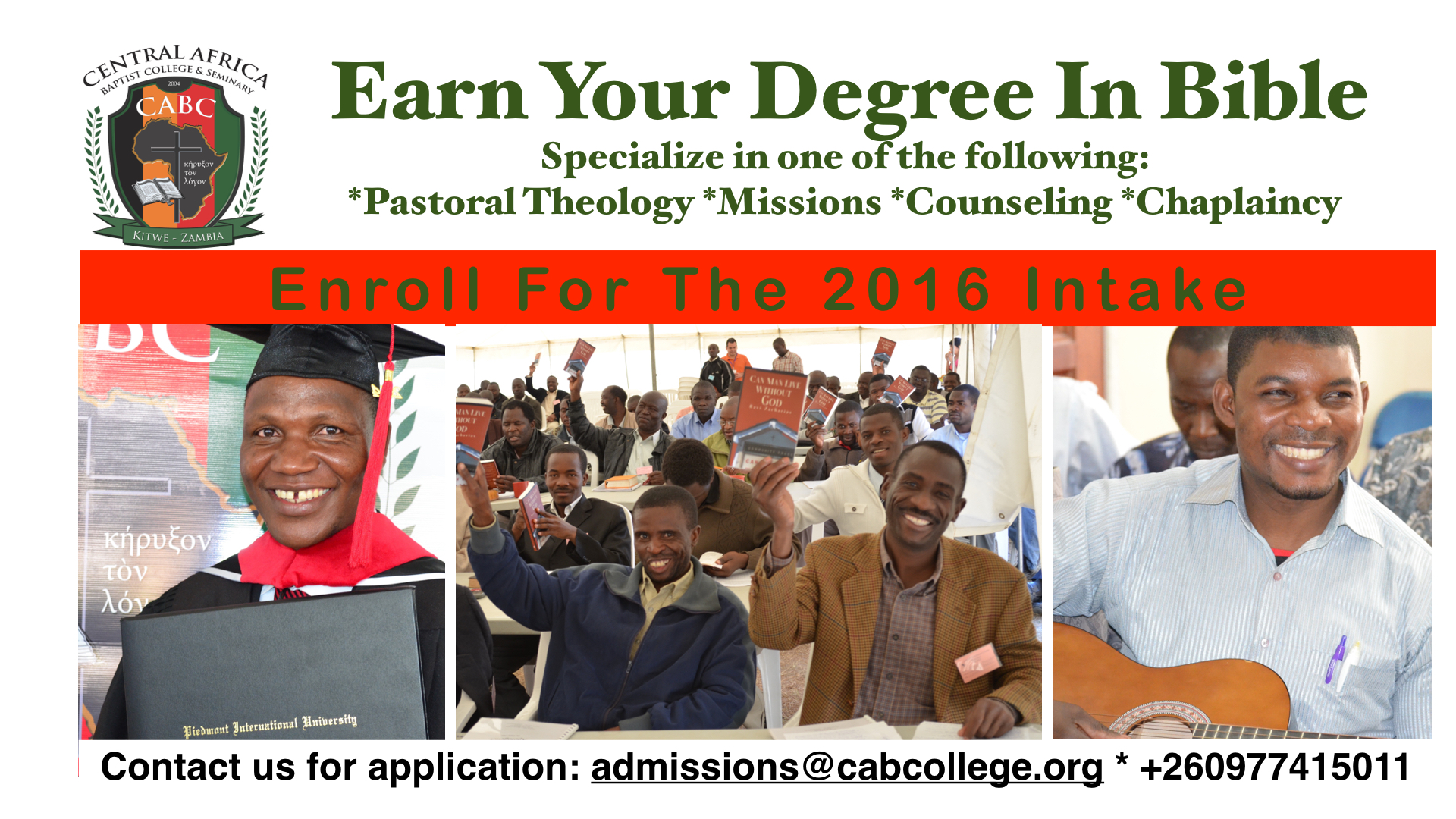 Contact us today to speak to our Admissions Director Mr. Kennedy Kaseke regarding the February intake! Space is limited, so get in touch today to receive an application form and financial information worksheet.
Central Africa Baptist University is not like other colleges. The academic standard is high and is coupled with a life-on-life discipleship approach that equips you to become a servant-leader for great commission living.
You can apply online here.