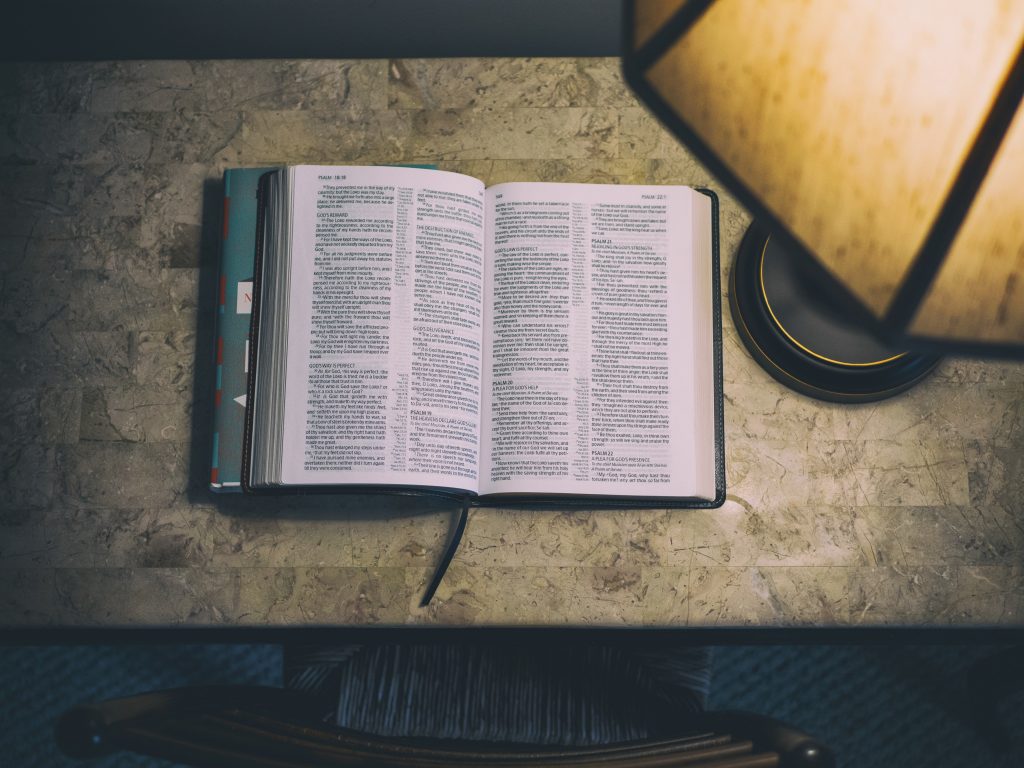 An Exhortation to Rightly Interpret Scripture
I once listened to an exposition done on the True Vine, as taught in John 15:1-6, by different two preachers. What was intriguing is how their interpretation of the same verse grew apart, with one's exposition thriving hermeneutically with truth, consistency, and conviction, while the other preacher unjustly "murdered" the living portion whole-heartedly. I'm not under the impression that two different sermons cannot be generated from the same portion of scripture. However, this does not in any way give a leakage for misinterpretation of scriptures. So the question that hit me hard was how possible could it be that presumably under the influence of the same Spirit, one servant was found faithful yet the other rode fast in the dangerous and deadly highway of scripture misinterpretation.
First, we need to know, and even so believe that God does not err [Deut. 32:4]. This simply declares his word infallible, inerrant, and perfect. He is the definition of perfection, and this imprint is reflected in the scriptures with consistency from Genesis to Revelation. Thus, man is the problem since he is flawed in every aspect. Being a sinner just as depicted in his nature makes man capable of tarnishing God's good gifts, and misusing them for his selfish gain.
Secondly, God calls us to faithfulness in what we proclaim as his word. We are to preach the word [2 Tim 4:2]. This is the kind of faithfulness in interpretation that keeps Jesus Christ at the centre of it all, and man as the offender who desperately needs God's love, mercies, and saving. Apart from calling us to his standard of faithfulness, he graciously enables us to be faithful when dealing with the scriptures through the Holy Spirit. How conviction comes to our hearts in studying scriptures is primarily the work of the Holy Spirit.
Besides, the work of the Holy Spirit in interpretation calls for us to study scriptures. Studying scriptures is a discipline that calls for sacrifice, patience, and hours of reading, word for word. Looking intently into the perfect law was Ezra's lifestyle [Ezra 7:10]. He set his heart to study the Law of the Lord, then do it, and then teach its statutes in Israel. The tension between one portion of scripture and another might arise as we seek to draw meaning from them. To those who seek to know the truth, they will wrestle to establish the truth with meekness. It is vital to investigate the context of the text, and what the author means. The cultural gap also has to be bridged.
Unfortunately, those who rush to equate tension as equal to contradiction lose the opportunity to learn of how God with consistency tells his story in the scriptures. For others, their experience informs the text, while others read one verse and 'run' away to force its meaning to fit in every situation. There is also a habit among others to wait for God to verbally speak concerning what the text means. The resulting damage could be heresy, or adding to or subtracting the scriptures. Therefore, we ought to handle God's holy word with much caution during interpretation.
On the other hand, slackness prevents many believers from pouring their hearts out to a daily study of scriptures. It is so sad to see many who claim to be believers engage with scriptures only during sermons. False teachers thrive to take hostage of their listeners with seducing teachings when the listeners are not conversant with their foundational understanding of scriptures. They know not what the gospel is, and building on a false and diluted message gives no life. There also lies the fact that in this latter day's people will not endure sound doctrine, hence accumulate teachers for themselves who suit their passions [2 Tim. 4:3]. Be warned, oh believer, for the end to this is the outpour of God's wrath.
In conclusion, Paul gives these instructions to his protégé;
"But as for you, continue in what you have learned and have firmly believed, knowing from whom you learned it and how from childhood you have been acquainted with the sacred writings, which can make you wise for salvation through faith in Christ Jesus. All scripture is breathed out by God and profitable for teaching, for reproof, for correction, and training in righteousness, that the man of God may be complete, equipped for every good work."[ESV]
Paul points out to Timothy how the scriptures brought him (Timothy) unto salvation through faith in Jesus Christ. He also points out the inspiration of all scripture by the power of the Holy Spirit, both the Old and the New Testament. The work of the scripture in building up such a man in God's vineyard as Timothy is comprehensive in all aspects, that he may be complete and equipped for every good work. Even for us as believers, the word of God not only equips us towards ministry but also living in righteousness as long as God grants us life on earth.
Let us, therefore, partake of the word of God with much responsibility, with hearts delighted to know his precepts yet again with fear and trembling. We ought to uphold the word of God with the whole of our being. Everyone is called to be faithful in interpreting the scriptures, regardless of how learned one might be. This standard of faithfulness is for all.