Join us for Heart Conference! A one-day conference hosted by Central Africa Baptist University.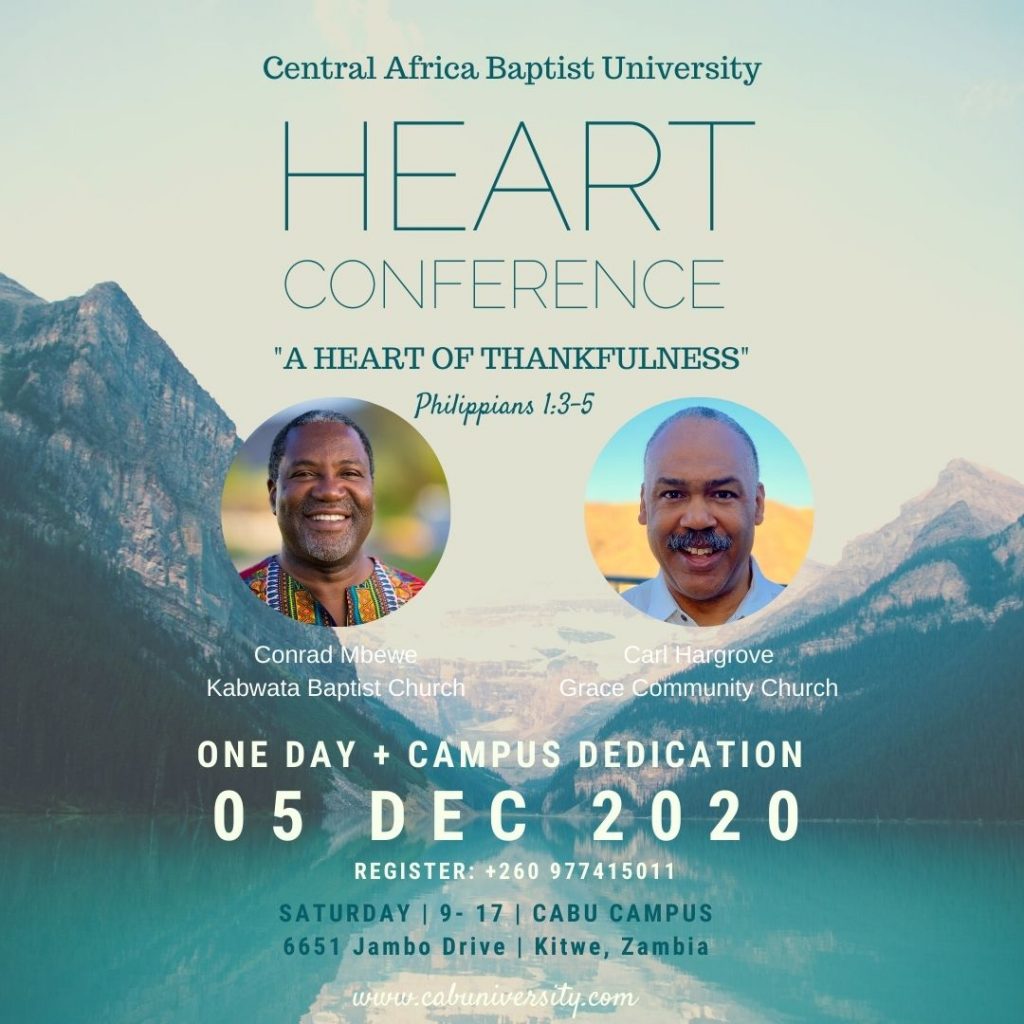 Come and participate in the preaching sessions, workshops, and the official opening and dedication of our new campus! DON'T MISS THIS EVENT!
Our guest speakers will be Dr. Conrad Mbewe, from Kabwata Baptist Church, and Dr. Carl Hargrove, from Grace Community Church.
Date: Saturday, 5th December 2020.
Time: 9:00 – 17:00
Cost: Free + Lunch Provided for all who pre-register
Books & Resources: Bring money to purchase valuable books and resources at discounted rates.
Lodging: We are not able to provide lodging accommodations for this one-day event due to ongoing Covid restrictions.
Everyone Is Welcome! Pastors, church leaders, church members, and those from the community.
Our THEME: A Heart of Thankfulness
Sessions:
Campus Tour & Dedication
How Gratitude Motivates Stewardship. (Conrad Mbewe)
Foundations for Gratitude – Knowing the Character of God. (Carl Hargrove)
Gratefulness in the Midst of Pandemic (Covid19 & Life). (Conrad Mbewe)
Gratitude- A Motivation for Gospel Advance. (Carl Hargrove)
Please pre-register for organizational purposes. We will send you a free ticket for this event.
WhatsApp or text your registration to +260 97 741 5011.