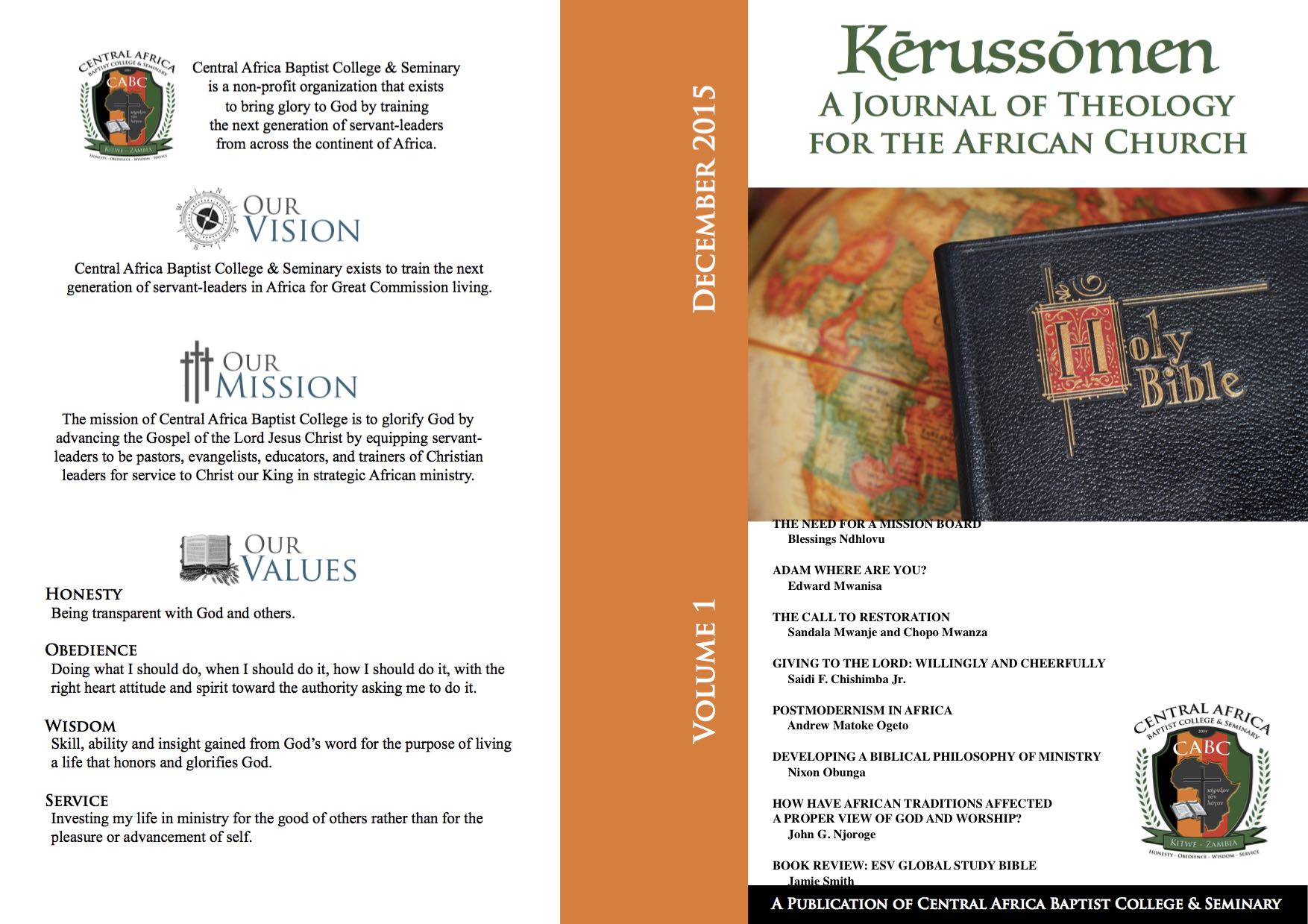 Kerussomen is a Theological Journal for the African Church. This Journal will reveal our commitment at Central Africa Baptist University to the explicit instructions Paul gave to Timothy to Preach the Word. In the midst of busy schedules and ministry challenges the preacher must heed this charge. This Journal will challenge you to think deeply about doctrine, edify you with biblical instruction and encourage you with articles that nourish your soul.
Our Journal has been given a Greek name:Kerussomen which means, Let us preach! We offer you these Journals accompanied by a prayer to God that they will be a valued and helpful contribution to those across Africa who are engaged in the noble task of preaching.
Please click the subscribe link above to access your copy of the digital version of Kerussomen. Paid subscribers will receive immediate access to the bi-annual digital copy. The subscription donation of $10 per year will be used to print copies of the Journal for distribution to pastors across Africa. You can subscribe online here. Free subscribers to the Journal will receive access to the previous digital Journal when the next print Journal is released.
You can purchase your print copy of Kerussomen at these distribution points in Zambia and Kenya. For inquiries about our Journal contact the Editors at [email protected].
Brethren, Let us preach!