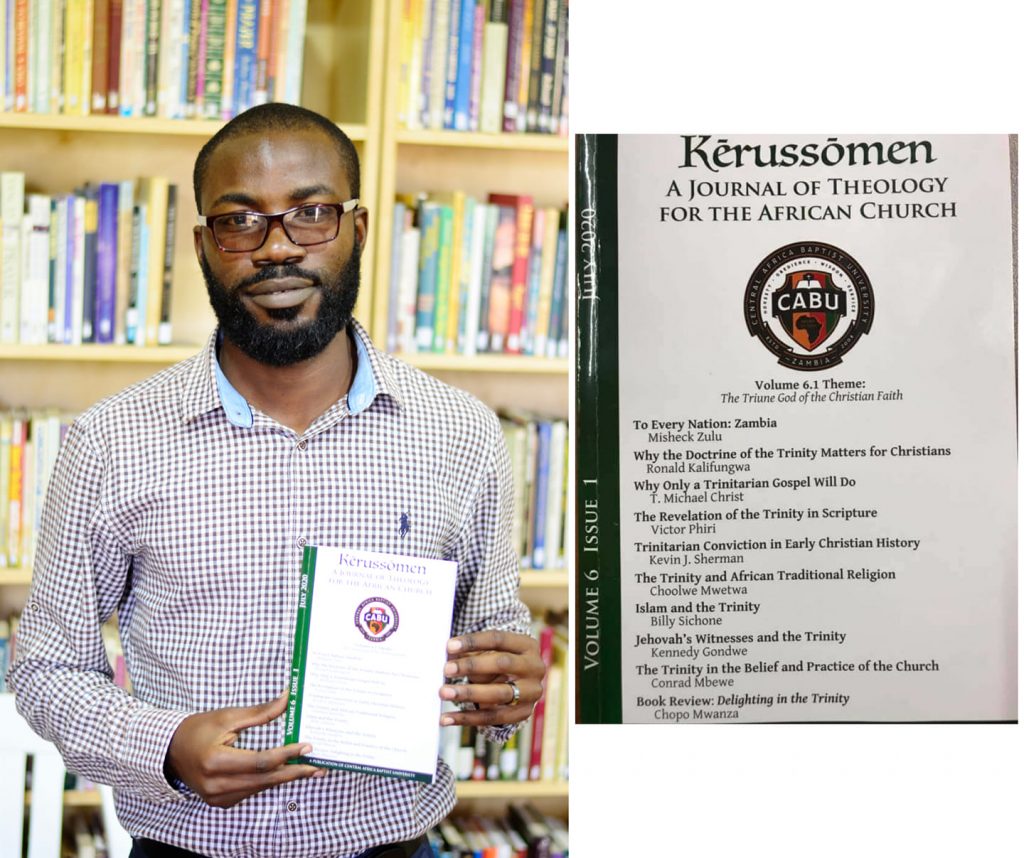 You can purchase a digital copy of Kerussomen, A Journal of Theology for the African Church produced by Central Africa Baptist University. The theme of this issue is: The Triune God of the Christian Faith and is our largest volume to date at 189 pages.
Click this link and make a minimum suggested donation of $5
https://edenari.denarionline.com/CustomPages/?page=5A8A025051
We will send you your PDF copy of the Journal. Please note that your donation allows us to print a hard copy for distribution in Africa.
Any questions please email Kerussomen at [email protected].