Twenty-Fifteen has been a year of positive growth toward achieving the overall vision of CABU. There is observable spiritual growth in students, development in our faculty, progress in campus development and furthering of our academic program all of these are reasons to pause and thank God for His grace and mercy.
This year has been productive in the area of faculty development. Our faculty development program introduced in 2014 has matured and is now solidly in place. The benefits of the faculty training are being seen in the classroom and in the lives of students. Efforts being made are in line with our goal of international accreditation. These efforts have also helped us this year to streamline and sharpen our course offerings.
Our focus on intentional discipleship is bearing fruit in the lives of many of our students. This life-on-life discipleship focus has also exposed several students who ultimately refused to bring their lives in line with Scripture. We rejoice in spiritual victories won and weep when someone refuses to leave all and follow Christ.
The year 2015 has been a busy year partly because of the Link Business Park project. This two story commercial building is under construction as a fund generating project; rental income will go to support the institution.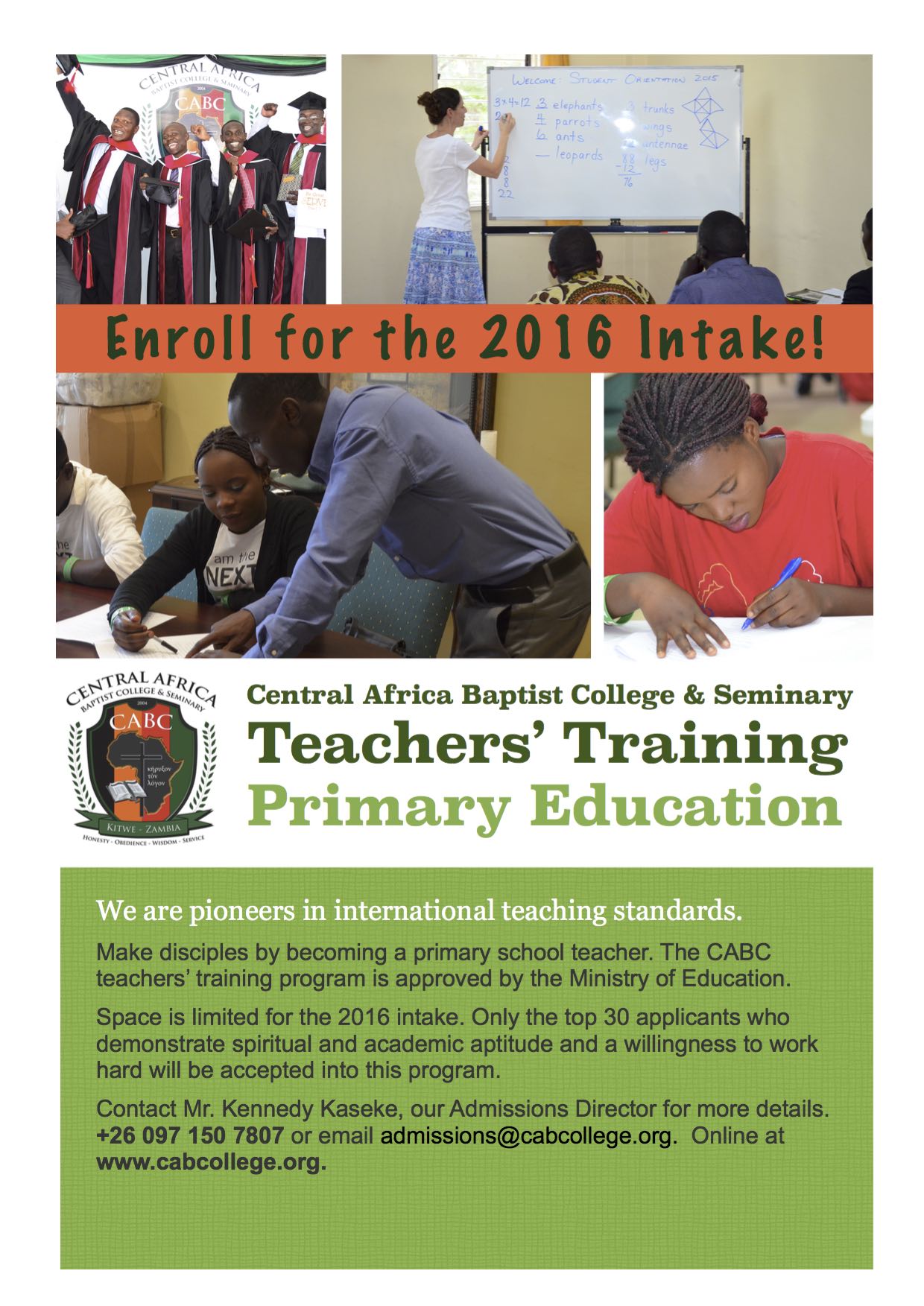 Another project that has contributed to a busier than usual schedule this year is the anticipated launch of our Primary Education program. In response to the CABU Advisory Board recommendation we have proceeded with preparations to offer a Diploma in Primary Education in 2016. Offering this program has always been a stated goal for CABU. Mr. Dave Chabulembwa has been hired to head up the Education Program. Most of the needed faulty is in place for 2016. God has provided five large modular classrooms and office facility. These are due to be delivered and set up in time for classes in January.

It was a tremendous blessing this March to travel to South Sudan with Emmanual Juma. We conducted the first graduation ceremony for the cohort of men who successfully completed the 1 year Diploma in Bible. A total of 14 men were recognized for their completion of the program.
Preparation for the new academic year is now if full swing. If you or someone you know would like to enroll for 2016 please have them get in touch with our Admissions Director, Mr. Kennedy Kaseke. [email protected].