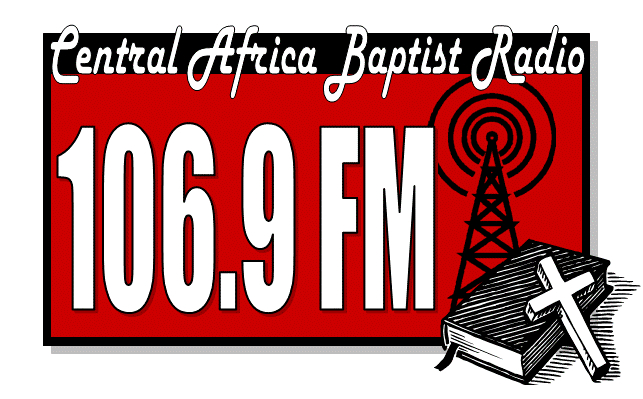 The radio station is responsible for the broadcast of Christian programs that are encouraging, instructive and edifying. Our goal is to point men and women to Jesus Christ and build them up in the faith through instruction in the Word of God.
This is done through recording of sermons from the Faith Baptist Churches and on the air recorded and live phone in programs.
Accomplishments
In the past twelve months our broadcasts have dealt in detail with issues that are challenging the preaching of the Gospel. The notable among these have been the issue of the Sabbath and charismatic movement teachings. We have observed an increase in the Pentecostal churches whose main teaching is the prosperity gospel and an increase in the number of prophets and apostles who are believed to have the power to heal and provide blessings for their followers.
Pastors handling phone in programs have had to deal with the teaching being propagated by the so called men of God . Because of the increase of the charismatic teaching the teaching of mans condition and his need for a savior is no longer popular, the movement propagates that Christianity is about prosperity and that man should not lack anything and should not suffer from any sickness .
In a gracious manner the pastors have labored to present the teaching of the Bible.
Results
Because of the nature in which the Bible is taught on our broadcast we continue to draw listeners from all denominations. The teaching have also caused some discomfort among some prophets who have been in touch with as asking us to discontinue the teaching which they have deemed as not loving.
The teachings by our pastors have also caused some members of these movements to question what is being taught in their churches. On one of the programs one of the callers noted that preaching the true gospel is almost nonexistent in most churches, she said all that pastors are concentrating on is the wealth and health teaching.
Challenges
Due to financial limitations we have been unable to increase the number of programs that we broadcast. Most of our programming is dependent on pastors who just make time from their already busy schedules. The radio station has been unable to hire necessary staff in 2013.
The radio station has been working to generate urgently needed income locally through advertising. We need to pray that these efforts are successful.
Respectfully,
Karen Mukuma
Radio Station Manager