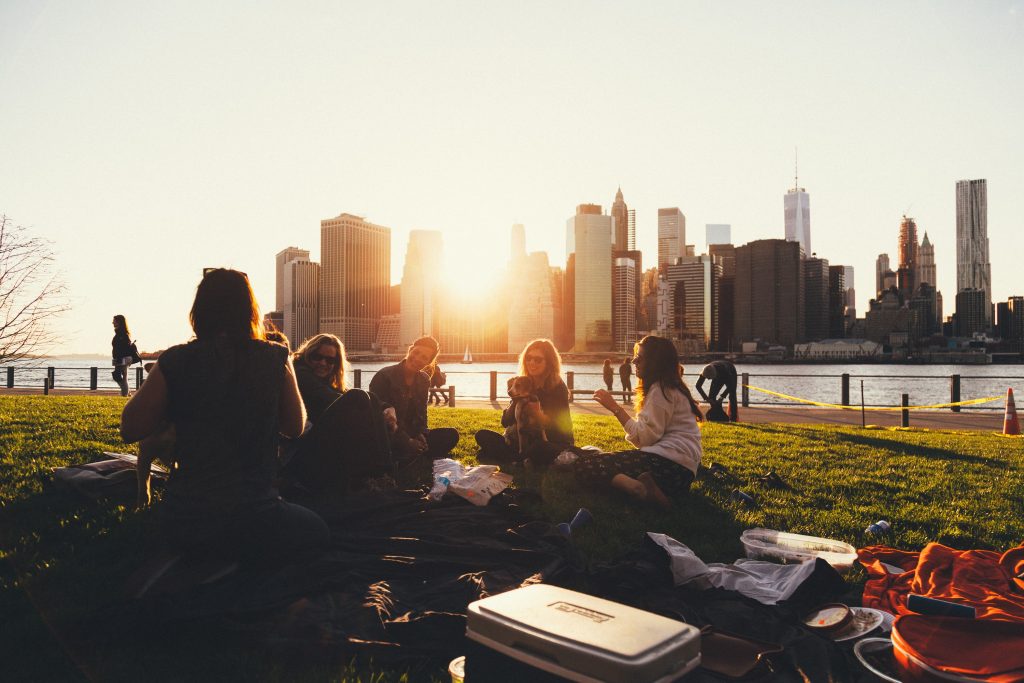 The past couple of articles that have featured in our blog have addressed a similar topic, that of meaningful relationships. Mwansa started off by showing how our lack of meaningful relationships is not necessarily hindered by social media, nor is it hindered by the lack of power in the gospel, but rather by our naive-ness. We assume too much! Emmanuel followed by showing how the gospel redeems relationships, that is, the gospel offers us realistic lenses through which we can view ourselves and also view others. We are all broken people living in a broken world and the gospel is sufficient to help us navigate this brokenness that affects our relationships. Joe followed by addressing the complexities of Christian friendships in the 21st Century. Complexities such as lack of transparency, lack of humility to confront and be confronted, lack of Christian growth, and doctrinal differences. I think these brothers are on to something, it is not a coincidence that they would all be burdened to write on a similar topic insight-fully as they have. None consulted the other and that speaks volumes to the subject matter.
Examining the Terrain
For the most part, the previous generation of church leaders and churches have been under the heavy influence of some previous/current generation of missionaries who came into Africa and established various local churches under various denominations. Speaking as a "millennial", the church culture that most of us have been exposed to was mutually exclusive in the sense that faith and practice did not go hand in hand. In most households, faith was only expressed on Sunday at church, but Monday through Friday there was no difference in lifestyle. There seem to have been a gap between the work that was done in establishing local churches and the making of disciples. Just because a certain denominational affiliated church was established in a particular region does not necessarily mean that disciples were being made. It also appears that for the most part, Christianity was equated to belonging to a particular denomination, and not necessarily in the fact that one was/is a follower of Jesus. This might explain why many young people today are so fed up with Christianity and choose other beliefs. This might also explain why there is a lot of confusion and chaos in the African church. This might also explain why most people think superficial relationships to be normal because they have never been exposed to anything more authentic. The joke goes around, the drunkards have deeper relationships than Christians do.
The Awakening
One of the things that have become a phenomenon in recent years is the awakening among mostly younger Africans but also to some extent older Africans. This awakening has been a result of a renewed appreciation and love for a biblical understanding of the Christian life. That is, people have started caring less about belonging to a particular denomination for example, and have started asking questions regarding, and pursuing biblical Christianity. "What does the Scripture say" is becoming a common question, and, a desire to model our lives in line with the Scripture is slowly becoming a pattern of life. This I would say is the reason why the three brothers would have concerns regarding meaningful relationships among believers. What do the Scriptures require of us when it comes to relating among-st ourselves as believers? The Scriptures have much to say! And that is the heartbeat I believe that these brothers have as they share their thoughts.
Programs or Relationships?
What comes to your mind when you hear the words discipling? A program, right? But what if it was not a program? It is actually not a program; it was never meant to be one. Biblically speaking, what ought to come to our minds when we hear the word discipling is Relationships. We do not need discipleship programs; we need discipling relationships. This is precisely what we find throughout the New Testament. Jesus models this for us, as soon as he begins his ministry, he calls the twelve to himself and invites them to follow him. For three years he spends himself pouring all he has into them, and then commissions them to do the same –Go into the world and make disciples. We read through the Acts of the Apostles and this is the pattern that we see, believers doing life together in the context of local gatherings called churches. This is the instruction that Paul gives Timothy (2 Timothy 2:2) to teach others what he himself has learned from Paul to other faithful men who will also teach to others. Quite compelling how Paul exhorts Timothy to do this in the next chapter (2 Timothy 3:10) "You, however, have followed my teaching, my conduct, my aim in life, my faith, my patience, my love, my steadfastness…etc. This requires a deep relationship; superficiality won't just do! Not only did Paul pour out himself to individuals but also to the church as a whole. For example, the Thessalonian saints (1 Thess 1:7-8), he reminds them "But we were gentle among you, like a nursing mother taking care of her own children. So, being affectionately desirous of you, we were ready to share with you not only the gospel of God but also our own selves, because you had become very dear to us." Paul not only models like Jesus did, not only does he instruct a few, but he also instructs the whole church on how they are to disciple and be discipled. It is in the context of meaningful relationships (1 Tim 5:2), being taught and teaching one another (Titus 2:1-10). At the heart of biblical discipling are gospel-formed, gospel-motivated, gospel-shaped, and gospel-centered relationships.
Good Resources
A couple of good resources that I can recommend that have helped me in better grasping and growing in my understanding of biblical discipling are; Discipling by Mark Dever, The Compelling Community by Jamie Dunlop, Church Membership by Jonathan Leeman, The Gospel by Ray Ortlund, and any other 9Marks series books on building healthy churches which I would recommend for you to consider reading. Look out for some book reviews that will be coming soon in a series of blogs.
Article by Emmanuel Njoroge.
Photo by Ben Duchac on Unsplash