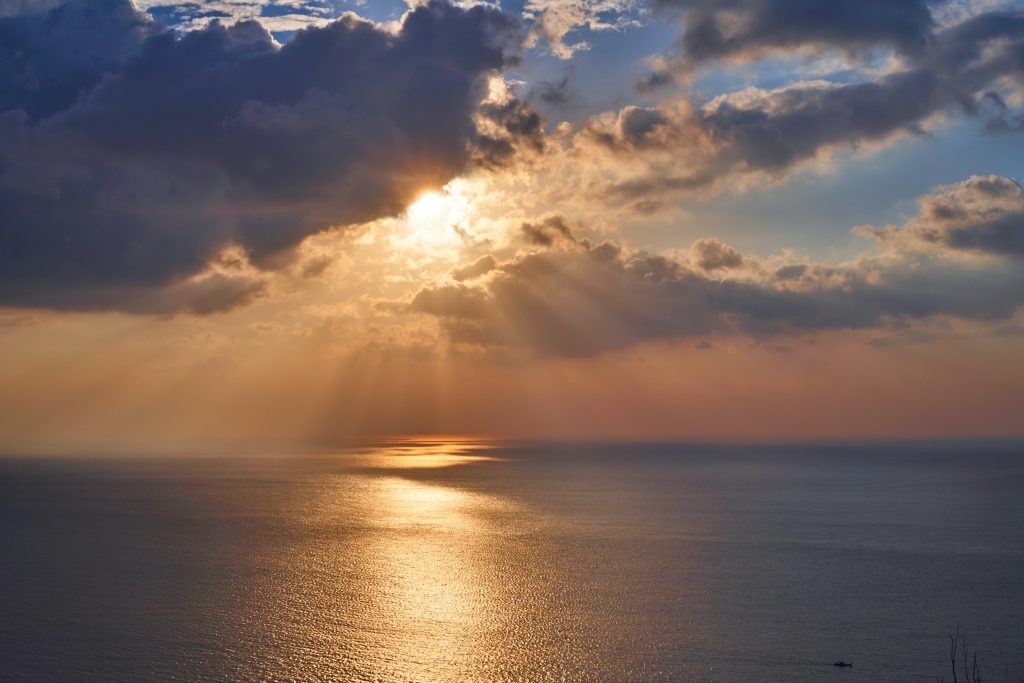 I remember in 2008 when I was a young lad, still living under my Mother's roof, with no bills to pay, no worries, and certainly no knowledge of how the economy of a nation functions, the world was in what is still known as one of worst economic meltdown ever. Everyone, both the young and the old were using the buzzword "global crisis/crunch", Parents, (Christians and non-Christians) were panicking, and most of us did not know much. However, we did experience a change in lifestyle, cuts were made and it was painful. Many nations have gone on to recover, and that dark patch is long forgotten. Not so for Zambia, Known famously as a "Christian nation", the citizens of this nation have been on an emotional roller coaster ride, full of fear, anxiety, and worry, these things which grow into sins such as doubt and disbelief when left unchecked.
In many ways, the last few years are similar to what was taking place in Isaiah 6. This is clearly laid out in the opening of this iconic passage "In the year that King Uzziah died I saw the Lord sitting upon a throne, high and lifted up; and the train of his robe filled the temple". The swiftness to make mention of the death of the earthly King in juxtaposition to the location of eternal King is very essential. The earthly King Uzziah's death was a blow to the nation of Israel, for in his 52-year reign his subjects experienced the longest period of relative peace and prosperity (2 Chronicles 26). His death, however, is not one that is honorable (2Chronicles 26:16-21) proving once more that man is only flesh and all earthly systems are flawed and they are for but a while. Israel obviously confounded and mourning her great king, had fear, anxiety, and worry, which led to doubt and disbelief, the sins which are in question.
The prophet Isaiah gives a picture of events to come and how they will unfold a few chapters before chapter 6. In chapter 5, he tells them of the captivity that is coming; he sings this song that paints a picture of a garden being trampled on (captivity). Atop their problems, their worries, their anxiety, and their fear, this would compare to pilling coal on top of a fire, nonetheless, this would be a much-needed pile of coal. The prophecy transitions from tragedy to assurance, "I saw the Lord sitting upon a throne". While there was what seemed to be chaos on earth, Isaiah sees a visible manifestation of the Lord still in control and sitting on His throne and the seraphim saying "Holy, holy, holy is the Lord of hosts; the whole earth is full of his glory!" One would ask, how is the world filled with his glory? Considering all that is happening. For now, it will be adequate to say his majesty, his sovereignty, and his ownership of all creation give testimony to his glory and majesty. God's glory is evident by how his Holiness is central throughout the book of Isaiah and most of all throughout all of scripture. In this instance; God's holiness draws out and exposes Israel's unfaithfulness and her attitude towards a holy God. Not only is God Holy, but he is holy, holy, holy, pointing to the highest form of holiness. For in the old Hebrew language the finest of anything was taken to its third degree, the finest of silver would be "silver, silver, silver". Isaiah shows these people how even Angels sing of God's holiness in a way that mankind can never comprehend.
The believer's part would be to consider what the Holiness of God has to do with the sins that are brought about as a result of unchecked worry, fear, and anxiety, and how understanding the implications of this holiness gives the right heart attitude of faith towards God's promises.
There are two things linked to the Holiness of God that are worth looking at;
the first is that man cannot and will never understand the fullness of the holiness of God, and 
the second is that His holiness is not separate from his glory.  
If the Christian's view of God's rule is shaped by news headlines, disasters, and financial pressure, it is easy to misinterpret God's sovereignty and question as to just how much in control God is, or does he even care about what happens to his creation?  Brethren take a page from the book of the author and finisher of the Christian faith "for the joy that was set before him Christ endured the cross, despising the shame, and is seated at the right hand of the throne of God" (Heb 12:2). From eternity past God made a Covenant of Redemption with himself, for his name's sake and for his own glory, in the end, Christ shall return, and God's outcome alone shall stand.  God is immutable whatever disaster or paralyzing national tragedy, one thing remains true, He can never be dethroned, and no power in heaven or on earth can usurp his rule. Take heart, for the daily reminder of the gospel gives us the assurance that nothing shall separate us from the Love of God (Rom 8:31-39). The holiness of God is an assurance that all his promises are amen to the glory of his name.  Consider these encouraging words from puritan Thomas Watson in closing, "Christianity is not the removal of suffering but the addition of grace to endure the suffering triumphantly".  Grace and peace saints.
Article Written by Tawanda Ndlovu