When do dust, mud, and noise make you excited? It is when those inconveniences remind you of the marvelous answers to prayer that we are watching unfold on our campus each day!
This month the foundation footers were poured for the Athanasius Student Centre. The steel sub-contractor moved on-site to erect the steel frame. While they finish erecting the steel, teams of masons build the foundation walls to pour the floor slab. Each day there is visible progress! Exciting!
The contractor is doing finishing touches on the new office block on the front of the campus at the Cyprian Discipleship Centre. He will then take his team upstairs to begin work on the new classrooms.
If you are in Kitwe, you must stop by 6651 Jambo Drive and let us take you on tour to see for yourself what God is doing!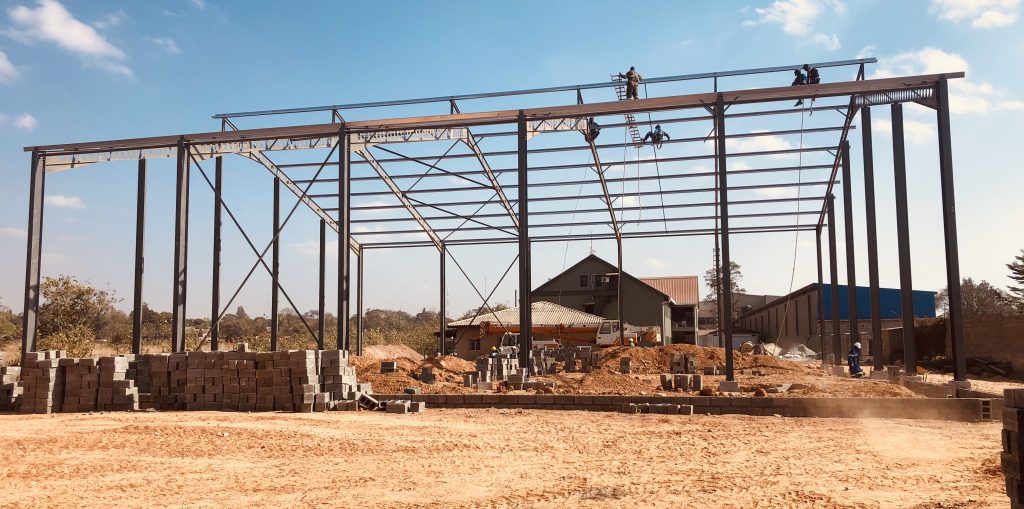 ALUMNI CORNER
What a wonderful glimpse of the CABU family at Samuel Bushimbe's ordination held this month at Mikambo Baptist Church near Solwei, Zambia. Every man in this photo is a leader in a local church and is either a CABU Alumni or serving at CABU. By the way, Samuel is standing in the center next to CABU Board Chairman, Kennedy Bota and CABU Missions Director, Jamie Smith. The university has 105 alumni serving Christ and His church across Africa! #Grace
CYPRIAN DISCIPLESHIP CENTRE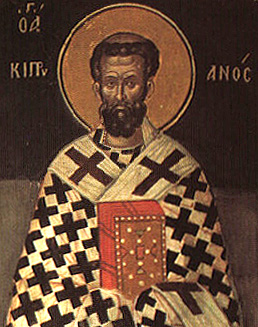 Cyprian Discipleship Centre is named for the early African Christian leader Cyprian of Carthage (AD 200-258). He led the church in the ancient North African city of Carthage (in modern-day Tunisia), serving as its bishop from AD 249 until his death by martyrdom in AD 258.
Although his formal ministry was brief, Cyprian left a lasting legacy of perseverance and theological clarity that continued to shape the early church… Read more
The Cyprian Discipleship Centre has been so named in the hopes that students, graduates, and friends of CABU may share in our ancient African father Cyprian's passion for the unity, purity, and testimony of Christ's church, and may spend their lives for it, if necessary even following Cyprian's example of faithfulness unto death.
Zambia Leadership Conference
Date: 30 November – 4 December
Theme: Gospel Advance in Perilous Times
Venue: CABU Campus
6651 Jambo Drive
Riverside, Kitwe
We are living through some of the most unprecedented days in our lifetime. We are being challenged by cultural pressures, distracted by the latest theological fads, and pushed to reinterpret Scripture to accommodate popular opinion. Paul spoke of the perils he faced as he ministered the gospel in a world that rejected the truth of Scripture. We face similar dangers. This Conference will edify you with truth, equip you with answers and resources for your ministry. Enjoy wonderful fellowship with fellow believers and other church leaders!
Pastor, we know you desire to lead a healthy, growing church. Parents, we know you want the best education for your child to equip them with skills to be successful in work, ministry, and life. Apply Now
We are here to help you achieve the best that God has planned for you! Enroll at CABU and receive a quality education customized for your specific needs. Acquire a fully accredited degree or diploma AND receive one-on-one mentorship and a personalized learning environment to ensure that you will be successful when you leave CABU. Apply Now
Attend fully-accredited classes * Receive one-on-one mentorship * Know you are doing it right